The Faculty of Humanities and Arts has established an excellent reputation in Macao and Asia Pacific regions, and demonstrates vigorous vitality and potentials. The faculty offers 18 programmes, including the Bachelor's program in Journalism and Communication, the Master's and Doctoral program in Communication; the Bachelor's program in Art Design, the Master's and Doctoral program in Design; the Master's and Doctoral program of Fine Arts; the Bachelor's and Doctoral program in Digital Media, the Master's program in Interactive Media; the Bachelor's and Master's program in Film Production, the Master's and Doctoral program of Management in Film Industry; the Master's and Doctoral program in Architecture, and the Bachelor's program in Acting. The social science subject, to which the communication discipline belongs, ranks in the No. 176-200 range in the Times Higher Education World University Rankings 2023 for social sciences subject.
The faculty has established the Macao Media Research Center and the Macao World Heritage Conservation and Development Research Centre. The Macao Media Research Center is the partner research base of the Information and Communication Research Center of Fudan University, which is a key research base of humanities and social sciences of the Ministry of Education of the People's Republic of China.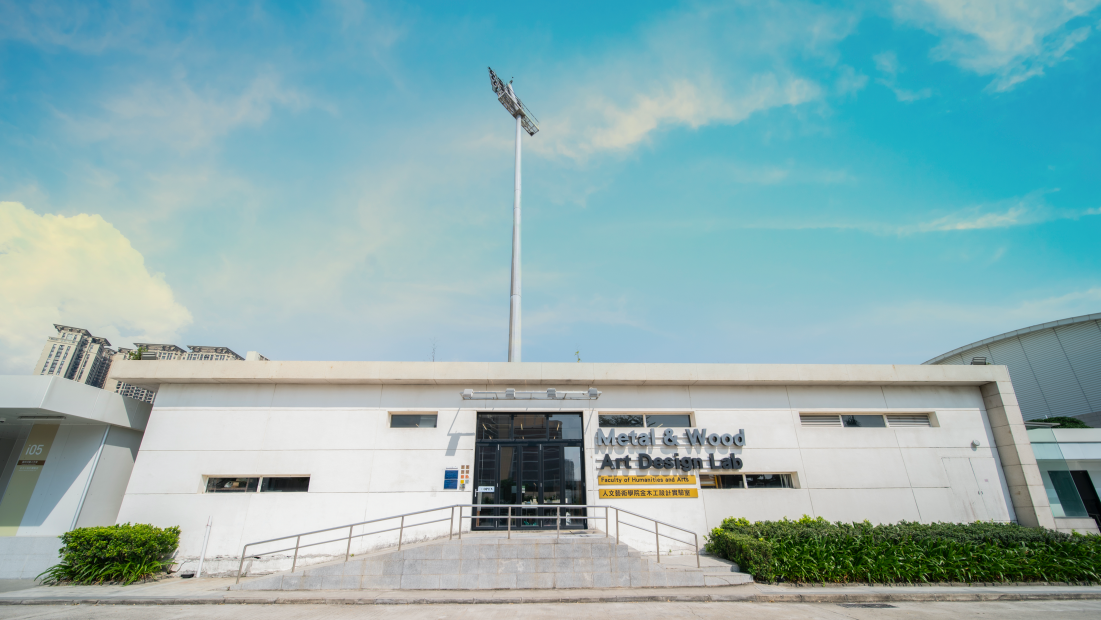 Visiting Scholars
Established scholars from around the world visited the faculty routinely and taught courses to the students. The visiting scholars are affiliated with Yale University, University of Connecticut, Royal Melbourne Institute of Technology, University of Hamburg, University of Huddersfield, Peking University, Tsinghua University, Renmin University of China, Communication University of China, Fudan University, China Academy of Art, Guangzhou Academy of Fine Arts, Beijing Film Academy, Beijing Normal University, The Central Academy of Drama, Shanghai Theatre Academy, and Taiwan Normal University.
Academic Facilities
The faculty emphasizes practical capabilities, aiming to cultivate the students' hands-on skills and creativity inspirations. It operates diverse laboratories and studios, including "Wood-Metal Design Lab", "Ceramic Arts Lab", "Digital Construction Lab", "Heritage Conservation Laboratory", "Film Studio", "Film Editing Lab" and "Art Museum".
Further Education of Graduates
Many of our graduates continue to pursue further education at prestigious universities around the world, including Columbia University, New York University, Michigan State University, Seattle University, University of Oxford, Royal College of Art, King's College London, The London School of Economics and Political Science, Loughborough University, Nanyang Technological University, Brock University, University of British Columbia, The University of Melbourne, Domus Academy, The Chinese University of Hong Kong, The Hong Kong Polytechnic University and City University of Hong Kong.
Faculty Events
The faculty regularly organizes the "Distinguished Lecture Series in Arts", and the "Art Forum" . The faculty annually holds various activities like International Communication Week, Graduation Exhibition, and publishes graduation portfolio.
In addition, the faculty organizes student teams to participate in various national and international field programs, and also presents Commendation to acknowledge students' efforts in such practical work.